What We Do
Solving business challenges through creativity and technology.
We work with organizations seeking growth and agility in the digital era. And we craft extraordinary digital products, services, and experiences that win hearts and ignite growth.
How We Help
The most powerful force in the universe is imagination. And how you apply it. Digital just enables it.
Define your vision and make it happen.
Strategy is a creative act in which we envision and explore innovative possibilities and define and de-risk your path to get there.
Craft experiences that delight your customers.
Ignite growth and get to market fast with products, services and experiences that your customers will love.
Commerce in a digital, customer-centric world.
Develop innovative omni-channel commerce and direct-to-customer programs with radical customer centricity, leveraging data and designing meaningful experiences.
Cultivate engagement and nurture lasting relationships that speaks to customer needs.
Data-driven acquisition and retention strategies maximize customer lifetime value. Any growth agency can recommend a change to your user experience. We can actually implement it.
Design and build customer-focused organizations, processes and platforms for the future.
We help clients of any size tap into their own talent and strengths to enable, scale and sustain customer-centricity and innovation – even after we're gone.
Our Capabilities
The imaginative application of art and science.
Our teams are purpose-built around our client's unique business challenges, and they bring multidisciplinary creative thinking to every stage of the engagement.
Strategy
Growth Strategy

Brand Strategy

Innovation Strategy

Digital Commerce Strategy

User Research & Insights

Product Strategy
Development
Native & Mobile Web

Backend & API

Test Automation

Rapid Prototyping

iOS & Android Apps
Design
Customer Experience Design

Content Design

UI/UX Audit & Design

Digital Product Design

Websites

Web & Mobile Apps

Prototyping & Testing
Marketing
Marketing Strategy & Performance

Engagement, Loyalty & Growth

Campaign Execution

Insights & Optimization

Content Stategy & Design
Want to talk to us?
From customer experience strategy and product delivery to supporting an existing team, we're here to help.
Our Approach
We are driven by digital, creative innovation, and client success.
Our lean, interdisciplinary teams are purpose-built around our client's unique business challenges. And we bring a user-centric, data-driven approach to every stage of the engagement. This results in a more consistent, impactful and valuable relationship with the user.
Want to partner with us?
Three ways to work with us. Same extraordinary results.
A business never stops evolving, especially in this fast pace digital world. For this reason, most of our clients choose to take advantage of an ongoing partnership. And we'd suggest it too, to make the most of your digital investments.
When services required are well-defined, and the tasks can be short-term, we can work with clients on a project-based partnership. Hire us on and off when needed.
Whether you need just a one-time consultation or retain us for ongoing support "as-a-service", our core objective is to partner for measurable results.
Why Us?
We work with amazing brands and partners to make ideas into reality.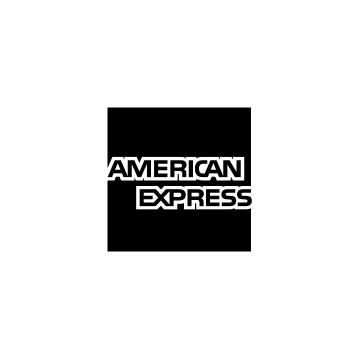 At Avanti & Avanti, we have the opportunity to design the world we want to live in – one that propels us forward, one that works with us and for us. We're passionate about rethinking how things operate every day. There's always a better way, and we make it our business to look for it.
As technology develops, it rapidly changes the way people live, work and play – and their expectations shift just as fast.
Right at this moment, we're talking about artificial intelligence, voice-activated assistants, virtual reality (VR) and augmented reality (AR), but innovative technologies spring up all the time.
Avanti & Avanti strives for elegant simplicity– it's hard to achieve but it's crucial for focusing our minds on our users and helping us to make sense of the complex digital landscape.
Get in Touch
Let's make
something great together.